Vehicle maintenance and care services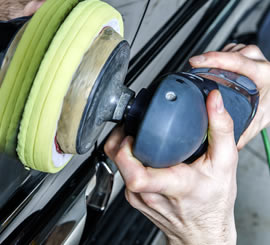 In addition to our climate controlled secure storage units we operate a fully equipped workshop capable of providing a complete range of care and maintenance services for your classic or performance vehicle.
All work is undertaken by mechanics and technicians with a commitment to the highest quality workmanship and attention to detail.
Servicing and mechanical work
From a Fiat 500 to a Rolls Royce we have the facilities and expertise to service your classic and complete any repair work needed:
Gearbox
Engines
Steering
Clutch
Brakes
Suspension
Battery and tyre replacement
Oil changes and lubrication
MOTs
We can arrange for your classic to be put through a MOT test at our partner testing station. MOT tests can be completed up to one calendar month before the end of your current MOT certificate. We would like to assure clients that there is no obligation to have repair work undertaken with ourselves in the event the car fails to pass a MOT test.
Resprays and repainting
We have the facilities and knowledge to complete resprays, resprays on bare metal and repainting over existing paintwork. Wheels and single panels can also be catered for.
Retrims and upholstery work
All aspects of interior trimming from repair, refurbishment or replacement, with cloths, leather and vinyl sourced to match the original factory interior.
Valeting and detailing
We provide a bespoke classic car valeting and detailing service that will enhance the appearance of your vehicle, leaving it spotless inside and out.
Work undertaken by our experienced valeters includes:
Comprehensive valeting and detailing
Spot treatments
Machine polishing
Leather seating and upholstery protection
Dust and dirt carefully removed from paintwork
Removal of unwanted decals
Valet in preparation for a sale
Valet in preparation for a Concours d'Elegance event
Sourcing of rare parts
Are you looking for a particularly rare component or part for your classic? Our day-to-day work involves working with suppliers and businesses providing parts to cars from all manufacturers, models and periods. Please contact us directly to see if we can assist.
Diesel filter cleaning
Our workshops include a DPF cleaning service with a thorough process using the best equipment and a reliable chemical treatment. The service is available for vehicles of all ages. Filters can be sent to us and returned by courier or customers are welcome to visit us in person. Collection and return can be arranged for clients based in the Greater Manchester area and surrounding areas in the North West.
Prospective and existing clients can contact our service team by telephone on 0161 567 8910 or through our online contact form.