Classic Car Storage in Manchester, Lancashire and North West England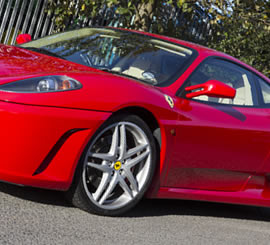 Welcome to North West Classic Car Storage, a well-established, family-run business with more than twenty-five years' experience in the luxury and classic car industry.
We provide a comprehensive range of storage, valet and maintenance services designed to keep your cherished vehicle safe from the elements and in the best possible condition. Located only 15 minutes' drive from the centre of Manchester, our 10,000 square feet purpose-built unit in Greater Manchester offers a safe and secure environment in which to store both classic and modern cars.
Why store your vehicle with us?
We believe we provide an unparalleled service in the storage and maintenance of classic cars. We cater for clients looking for short-term and long-term storage plans for vehicles of any age or value and we care for all customer vehicles as if they were our own.
Benefits of using North West Classic Car Storage include:
Climate-controlled, individual garage units
Manned facilities
Full CCTV facilities
Vehicle 'exercising'
Bespoke valeting and detailing service
Annual MOTs
Renovation and maintenance from very experienced mechanics - see our Vehicle Care page for further details
Competitive tariffs starting from £100 per calendar month
Optional collection and delivery service
A complete 'peace of mind' experience
Confidentiality respected at all times
We welcome both UK-based and overseas clients.
Prospective and existing clients can contact our service team by telephone on 0161 567 8910 or by completing our online contact form.
Enquiries are managed during normal business hours.