Check-in and check-out process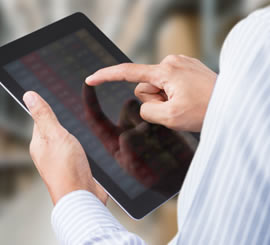 For your total peace of mind North West Classic Car Storage conduct a five-stage 'check-in' and 'check-out' process for each vehicle that enters our care. Our professional and dedicated approach ensures the condition of your car is documented at each stage of the storage process and leaves us in the best possible condition.
For additional security your vehicle keys are stored independently from the vehicle itself.
1. Vehicle condition documented upon arrival
The current condition of your classic or modern car is documented in photographs and paperwork with copies submitted to the client for their records. This will take place when the car is either delivered to our storage facilities by the client or collected by ourselves from the agreed location.
2. Car cleaned and detailed inside and out
The vehicle exterior is washed and dried and the interior is vacuum cleaned and polished.
3. Mechanics checked and adjusted
Engine fluid levels, tyre pressures and battery levels are also checked on arrival and continually throughout the storage period. Tyre pressures may be adjusted at the start of the storage period to allow for best storage conditions.
4. Storage updates sent to client
Updates can be supplied to the client by email or hard copy at pre-agreed intervals during the storage period. Details will include a review of the current condition and details of any defects found. Drip trays can be placed beneath the vehicle to check for leaks. Vehicles moved weekly within the facilities to stop flat spots on tyres and bearings.
5. Vehicle prepared in readiness for departure
At the conclusion of the storage period your vehicle will be prepared in readiness to be collected by or delivered to the client.
Preparation will include:
Tyre pressures adjusted where necessary
Screen wash fluid checked and topped up
All lights (interior and front/rear) checked and bulbs replaced if required
Final cleaning and detailing before handover
Door-to-door delivery if requested by client
For more details please contact our helpful service team by telephone on 0161 567 8910 or through our online contact form.